Seeking God in Community
Community is an important gift that Benedictines give to the world—even in a time of pandemic. Until recently, monastic community only existed when strangers came to monasteries to seek God.... But in the past weeks, we are inhabiting virtual worlds. Is community possible there? Click here.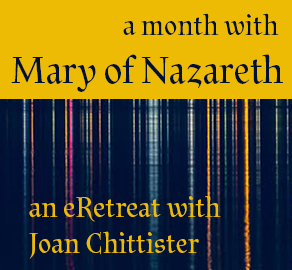 Mary of Nazareth: Reflections from Joan Chittister
Let this meditative, chanted Hail Mary and reflections from Joan Chittister on Mary as a strong woman who lived through difficult and trying circumstances—but found the fingerprint of God in all of them—bring you some comfort and hope. Click here.